Quote accurately from a text when explaining what the text says explicitly and when drawing inferences from the text.
The round up for today's focus is the first Common Core Standard in Reading, Literature.
Teacher Recommended Reading (TRR)
A fellow educator and blogger, Stephanie from Teaching in Room 6 has recommended the use of a book by Carson-Dellosa, "Common Core Language Arts for Today". You can find her review on her blog, Teaching in Room 6.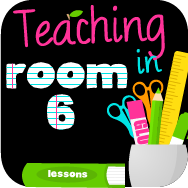 Some anchor charts that can prove to be useful for teaching this standard
Retrieved from Scholastic.com
Other Resources
Visit the following websites for additional ideas and resources